I forgot to publish this and kind of missed the timing to strike so might as well do it now.
Yoru no Nai Kuni is Gust's action RPG about lesbians two girls who are very good friends and hold hands and sleep with each other in the same bed.
Gust is known for their item-crafting RPGs and RPGs with singing girls, but their track record for action games is hardly stellar. Ar Tonelico 3 was their attempt at a 3D ARPG and it resulted in floaty physics, odd balancing, and a generally unfun system. If you choose to do the tutorial fight in hard mode, you get murdered in about two seconds as the opponent deals an extra digit of damage to your HP in comparison to the normal difficulty. No one gets stunned when taking a hit, so it doesn't even feel like an action game. Thankfully Gust is now a part of Tecmo Koei and those guys can actually make an action game that doesn't feel awkward as hell. As a result, Yorukuni has pretty solid controls.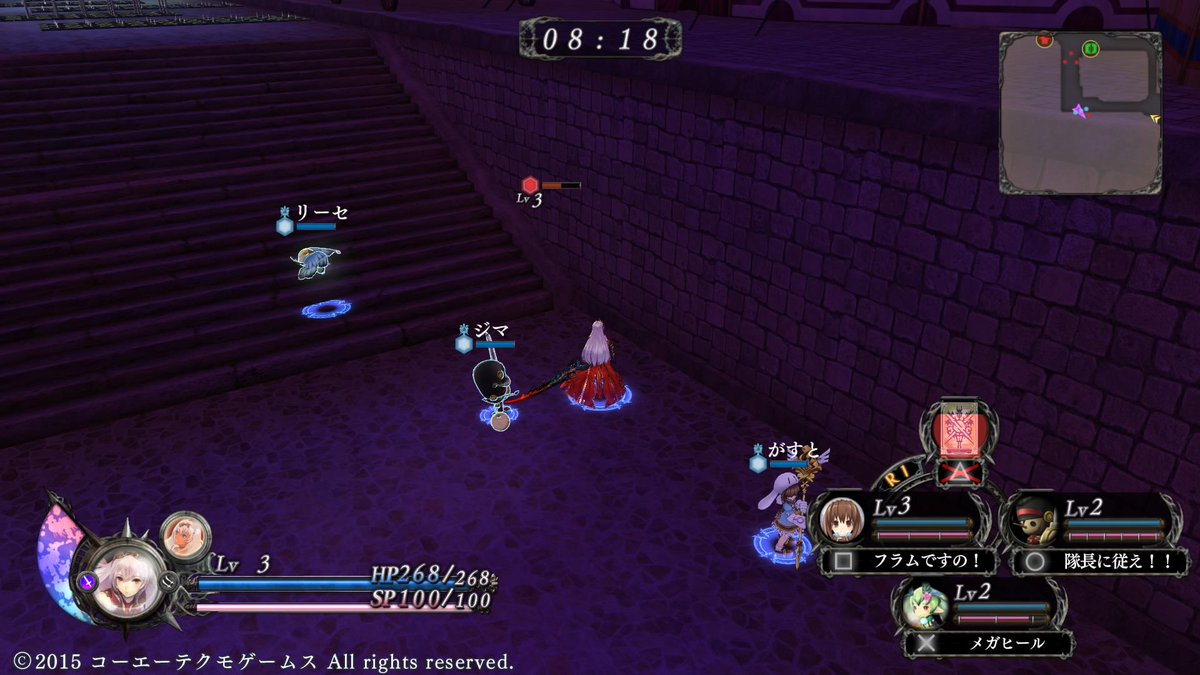 You play as Arnas, and get to summon servants to act as your party members in battle. They can attack, use magic attacks, heal, cast barriers, etc. In battle they act on their own, but you can command them to use their skill as long as they have SP left. Each servant is also equipped with a summoning skill that automatically activates when you summon them, so summoning them at the right time or recalling and resummoning can be useful. There are 20-something servants you can acquire in the game, which is enough to cover a bunch of specific roles but not enough to have their abilities start blending into each other. For example, there is only one servant that does healing in the conventional sense.
Arnas can use several weapons, but starts off with a sword. At first the game feels like a Musou due to how easy the enemies are and how they come at you in mobs, but further down the road the game increases in difficulty and gets to the point where you have to rely more on your servants than your sword (by 'further down the road' I really mean in the postgame). There is also a boss fight in each chapter, and they are easy for the most part. The only time the game gets challenging is at the final boss and the postgame bosses, where you actually have to use some tactics if you don't want to grind. The best part of the game is the arena, which is a different beast that imposes restrictions on you so that you have to really learn the game's mechanics. For example, there's an arena mission where you have to clear a mob of enemies under a really short time limit using only servants, and the only way to do it is to summon the servants at the right timing in the right order to use their summoning skills.
Unlike most video games that place the chapter boss fight at the end of the chapter, Yorukuni has you fighting the boss at the halfway point. The chapter structure is Plot/Dungeon –> Boss Fight –> Intermission (free time/side quests/preparation for next chapter's plot). I ended up spending more time in the intermissions than the real part of the chapter, and the stuff that you have to do to proceed are still mandatory and relevant to the plot. Why they didn't just stick the "intermission" at the beginning of the next chapter is beyond me, but at the end it doesn't really matter because the final chapter doesn't have an intermission.
The level up system is weird since the level cap is 10 (11 after beating the final boss) and you level up from "blood", which is this game's version of experience except it isn't applied on the spot. You must gather blood from defeating monsters/clearing quests and use them at a ceremony at the home base to level up. A single level makes a huge difference, but it also takes forever to level up since the blood requirement more than doubles with each level. There are also shops run by demons that deal in blood and they are the only worthwhile shops so you sometimes have to decide between buying stuff or leveling up. They sell servants, which can be useful if you have bad luck and can't get the ones you want to drop (yes, servants are enemy rare drops). The stuff you can buy with actual money is useless so you'll just end up really rich by the end of the game.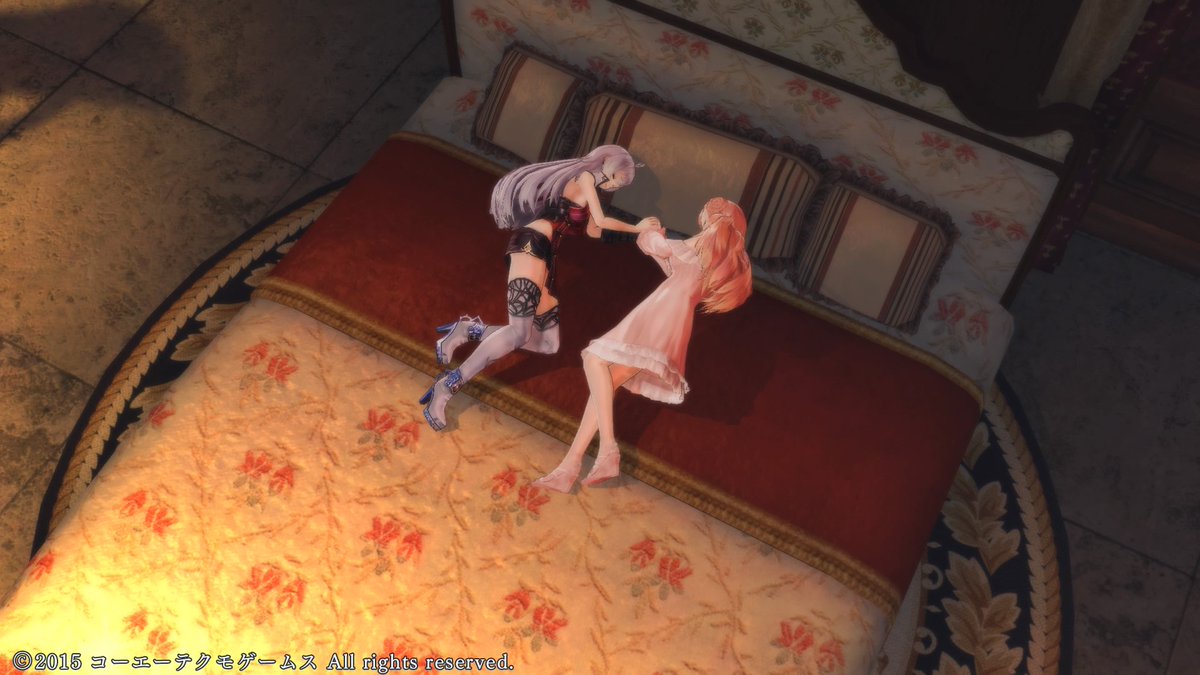 The story and setting aren't very well realized, and to be honest the game doesn't feel finished. However, there is a lot they can work with given the setting and how much the actual plot of the game covered, so there's a possibility that Gust will keep going with this line. The setting is cool on paper, and may have been neat in execution if the game wasn't so short. It'd be interesting to see it develop into something as rich as Ar Tonelico/Surge Concerto games.
Anyways the game's main sell is lesbians deep friendship between two girls, more cutscene time is spent on that than the rest of the stuff. It's kind of refreshing to see the contrast between the yuri scenes and the more serious setting, since most yuri-ge tend to go for a warmer premise. Also I liked Arnas, very different from Gust's usual female leads.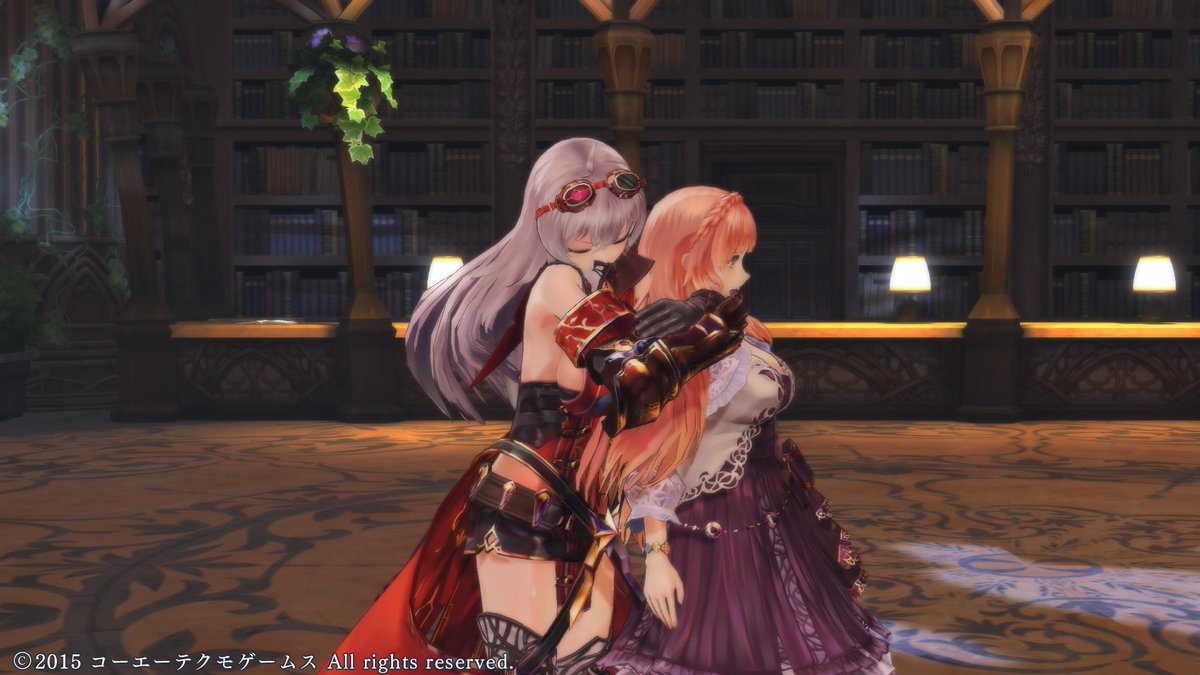 Clear time was around 20 hours for the Normal ending, and five more for the True ending. There's a bunch of side quests so you can take longer if you get sidetracked. Loading the clear data brings you back to the beginning of the last chapter. My 本命 Gust game is Atelier Sophie, so I'm not too burned out by Yorukuni being short. I liked the servant summoning system, and wouldn't mind if they did something similar again but increased the difficulty. The game is quite unpolished as it stands. At least the visuals look good and the music is great.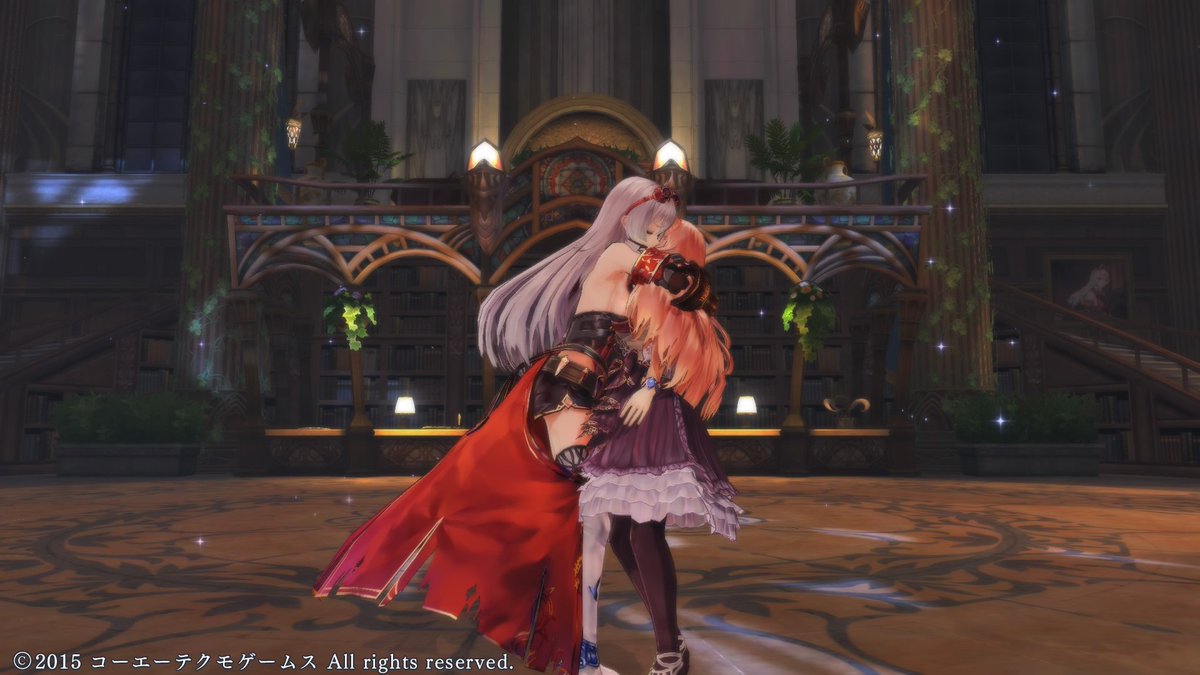 Now, Robin Lloyd HD with new and improved physics in crocodile shooting when?